Personal transfer basket
A personal transfer basket of PTR Holland is the best and safest way of personal transportation in the marine business, be it from one vessel or platform to another or from shore to a vessel. We provide these and many other safety supplies for maritime and offshore industries and have been doing so for the past 30 years, ever since our company was established. PTR Holland is a dedicated company, not just to our products, but most of all to our customers.
A personal transfer basket is only the start
PTR Holland has in its 30 years not only gained fame for our personal transfer basket of course, we are also renowned for our other safety supplies for the marine and offshore industries. Be it simple embarkation rope ladders, special pilot ladders, or safety tripods that can be used in all kinds of dangerous situations. And the seas are dangerous and treacherous, a fact that must be remembered. PTR Holland is fully aware of this, and strives to help protect our customers by producing high grade safety supplies. We take our motto very seriously, we want to protect life and property at sea.
Let us help protect you!
If you have grown interested in our personal transfer basket, drop by our online store and have a look around to get a feel of what we have to offer, or for a more personal approach or advise, call (+31)10 – 714 49 45 or leave a message via our contact form.
Related products
More products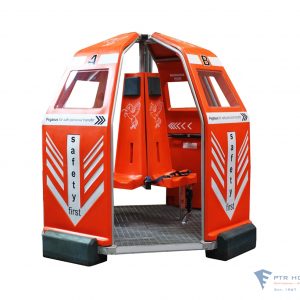 Pegasus 4 person transfer basket.
---
https://youtu.be/HabgqI5yO_4